Where passion for the product, expertise and technology are united. We are De Hoog Orchids. Dendrobium Nobilé is our speciality.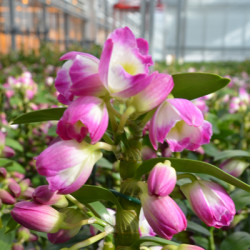 Range
Our range consists of many different varieties of Dendrobium Nobilé. We offer a wide assortment of colours, ranging from white with a yellow/green heart to dark purple with a red/yellow heart.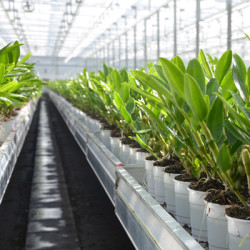 Expertise & Technology
We are able to provide a premium product all year round, thanks to our many years of experience in Dendrobium Nobilé and our use of the most modern technology.
florallure
Our best varieties of Dendrobium Nobilé are distinguished by the brand name Florallure.  This name is only given to our very best products. In this way both the trade and the consumer can be sure that their plants are of the highest quality.
This message is only visible to admins.

PPCA Error:
Due to Facebook API changes on September 4, 2020, it will no longer be possible to display a feed from a Facebook Page you are not an admin of. The Facebook feed below is not using a valid Access Token for this Facebook page and so will stop updating after this date.